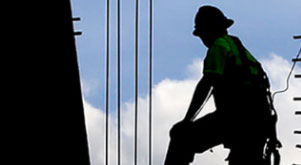 Building America and Proud of It. ©
Crowder specializes in building state-of-the-art municipal and industrial water systems and wastewater treatment plants. Our projects address a wide range of municipal efforts to promote efficient and responsible use, treatment, and preservation of our public water supply. Crowder is committed to the preservation of the environment and public health. Our water treatment facilities remove contaminants from drinking water ensuring that communities have a supply of water that exceeds federal guidelines.
With decades of experience in water and wastewater treatment construction, Crowder provides the solutions to bring clean water to your communities. We work together to find the best answers to optimize project needs, working collaboratively with the entire team – owner, engineer, contractor, subcontractors and key equipment manufacturers—to complete a successful project on time and within budget. As a self-performing general contractor, Crowder is committed to providing work of the highest standards to our clients.