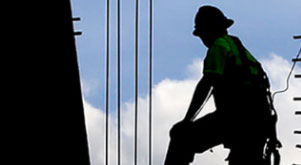 Building America and Proud of It. ©
Meeting costs and deadlines without sacrificing quality are the hallmarks of any project today. In order to meet and exceed our clients' expectations, Crowder maintains its own fabrication facility. This state-of-the-art department is strategically located in Spartanburg, SC, allowing for easy access to the entire southeastern portion of the United States.
Encompassing a generous 58,000 square feet, our fabrication facility is efficiently laid out to allow for effective project planning, design and fabrication from start to finish. Separate areas for lifting equipment, overhead cranes, areas for welding, cutting, forming, rolling, shearing, notching and forming are maintained to allow for efficient flow on projects. This allows us to undertake and prioritize a variety of projects to meet deadlines and uphold high standards of quality and safety. Our fabrication facility houses a DHEC-approved and environmentally-controlled painting facility, allowing us to craft the necessary parts from the design phase to a finished product. Our goal is to provide our customers high quality fabricated products, efficiently and cost-effectively.
Learn more about our fabrication shop:
Capabilities

Chutes
Material Handling
Pipe Racks
Platforms
Pipe Supports
Tube Skids
Heavy Duct
Piping Spools
Handrails
Pressure Vessels
Cyclones
Structural Steel
Filter Vessels
Stacks
Hydro Dam Gates