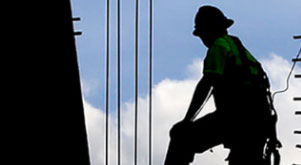 Building America and Proud of It. ©
From building new dams to renovating existing dam structures, Crowder possesses the extensive experience, skills, and knowledge necessary to ensure that your next dam or water structure project meets your expectations from start to finish. Crowder has experience as a contractor, construction manager, and design builder to help determine the right combination of spillways, foundations, intake structures, penstocks, and outfall structures to meet your specific needs.

The experience we have gained over the last 50 years constructing and renovating dams along with current innovations in the industry allows Crowder to effectively meet the challenges that each unique dam project presents. Because no two projects are identical, we work closely with owners and engineers to mesh regulatory agency requirements with the needs of each owner. This collaboration is critical to ensure that each water structure operates efficiently and provides a quality product to the owner within all specified parameters and conditions-- both natural and manmade.

CAPABILITIES
Dam Structure Construction
Site Excavation
Dewatering
Cofferdams
Roller Compacted Concrete
Grading and Sitework
Demolition of Existing Structures
Erosion and Sediment Control
Intakes and Pump Stations