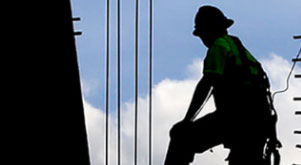 Building America and Proud of It. ©
From power plants to commercial/industrial energy systems, Crowder delivers both traditional and modern energy solutions to meet our clients' needs. Crowder has been responsible for energy projects ranging from natural gas, cogeneration, solar, landfill gas, natural waste gas, and batteries. We provide full-service EPC capabilities for new construction, renovations and expansions throughout the energy market.
When it comes to completing your alternative energy project, our teams of highly specialized industry experts will work together to create and execute an innovative approach that will help reduce your cost of energy. Whatever your source – Natural gas, LFG, biogas, sun or something in-between – Crowder can perform a thorough evaluation of your situation and provide an honest assessment of its potential.
As a construction company with extensive technical and engineering knowledge, we have the tools to turn theory into reality – and the schedule driven, real-world experience to help you take that first step from an engineering study to a fast track construction project. This means you can begin energy projects faster and generate ROI sooner.

Capabilities
Project Development
Engineering
Procurement
Construction
Maintenance
Retrofitting
Demolition
Concrete
Mechanical
Electrical
Control Systems