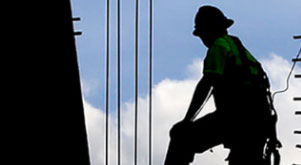 Building America and Proud of It. ©
As a full-service general contractor, Crowder can provide services that build our customers' industrial facilities from the ground up. Our expertise in diverse but inter-related disciplines such as mechanical above and underground piping, civil, concrete, precision mechanical work, structural fabrication and installation, electrical, instrumentation, ensure that we are capable of supporting any type of industrial project that your business might be contemplating. Our self-perform capabilities allow us to ensure that the safety, quality, and on-time delivery are maintained and provide you with project completion certainty with each project we undertake.
When it comes to tackling complicated client needs, Crowder has various teams in place to provide the necessary goal-driven solutions and services needed to see the project from start to end. For over 70 years, we have built expertise in the manufacturing, power (renewable and conventional), fiber, pulp and paper, chemical, and pharmaceutical industries.
From feed studies, constructability reviews, and the initial sourcing efforts to the turnkey complete installation of your project, Crowder is your "go-to" company when it comes to safe, on-time, and high-quality industrial projects. Throughout our 70+ years of providing services to public, private and governmental entities across the Southeast, we have gained a well-earned reputation for stellar professionalism, unbeatable quality workmanship and one of the highest standards of safety in the industry. We work with our clients to provide design and construction services using the delivery method that matches your needs.
Capabilities
Mechanical
Electrical
Instrumentation
Site Grading
Building Erection
Concrete
HVAC
Structural
Fabrication