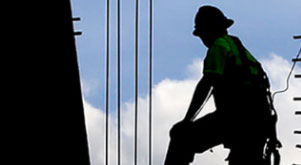 Building America and Proud of It. ©
CROWDER INDUSTRIAL®
(800) 849-2968
1990 New Cut Road
Spartanburg, SC 29303
For more than 20 years, Crowder had been providing critical instrumentation and electrical services throughout the southeastern United States. Utilizing one of the region's largest in-house electrical groups -- Crowder meets quality, budget, and manpower demands while honoring safety and quality control mandates.
Our in-house electrical capabilities allow us to meet critical project deadlines for our clients as we build their projects. As one of the premier electrical contractors in the Southeast, we also undertake stand-alone electrical projects.

Our electrical and instrumentation control services and expertise extend to the following project types and more.

Capabilities
Plant Security
Light Rail and Trolley
Plant SCADA
Utility Power Distribution
Integrated Motor Control
Harmonic Analysis
Water and Wastewater Treatment Plants
Peak Power Shaving
Primary Cable and Substations Installation
Plant Process Management
Plant Maintenance