"Encourage and celebrate others' success. Push and encourage others to be as good as they can. This is where 'We Build People First' comes from." - O.P. Crowder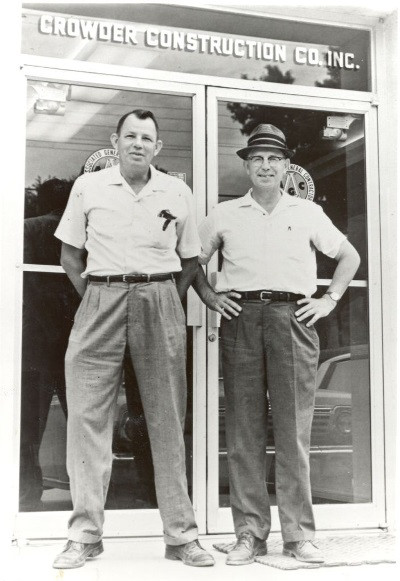 A thriving, vibrant construction industry relies largely on people from all walks of life, from the general contractors all the way to the smallest trades necessary to make all building projects successful. By encouraging growth among traditionally under-utilized businesses, the construction industry ensures an environment where everyone has a chance to be successful in building the American Dream for future generations.
Throughout our history, Crowder has embodied a strong commitment to diversity. We firmly believe every employee, client, supplier, and subcontractor adds value to our company. As such, we proactively seek diversity in the subcontractors and suppliers with whom we work and foster positive, long-lasting relationships with each of them.
Our founders, O.P and W.T. Crowder, pledged to treat all employees fairly, and today we extend that same philosophy to all our subcontractors and suppliers who become our partners. We are deeply invested in these relationships and take the following steps to ensure their success at every stage of the process:
During the initial stages of every project, we work to determine specific opportunities for participation by small, local, disadvantaged, and minority-owned businesses. Crowder proactively seeks out these companies to expand their opportunities for participation in the bid and construction processes.
Workshops are held prior to accepting bids to walk our subcontractors and suppliers through each bid document. Project details are openly discussed, and we assist all subcontractors and suppliers in understanding the requirements of each project, so each has an opportunity to complete the bid process successfully.
We provide guidance in obtaining the necessary bonding and insurance and offer any relevant financial assistance, such as payment via quick pay or a joint check agreement, to make our subcontractors and suppliers participation in a large-scale project possible.
We share our industry best practices with our diverse subcontractors and suppliers to encourage their growth and excellence.
We provide training opportunities through partnerships with the Carolinas AGC as well as our own Crowder YOUniversity.
Strong commitment to diversity is just one of the many ways Crowder gives back to local communities. For us, a commitment to diversity is more than simply the "right thing to do." It is who we are and how we run our business.